The 2020 Texas Volunteer Management Conference has been cancelled.
Join us for one-and a-half days of thought-provoking and interactive workshops geared to inspire you to build a more robust volunteer program and increase volunteer impact within your organization!
Thursday, June 27 (Half-day sessions)
      Session — 1:30 – 4 p.m.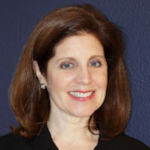 Pack your Essentials: Developing a Comprehensive Volunteer Toolkit
In our eagerness to pursue the mission, we sometimes skip over the groundwork needed to create a sustainable volunteer program. Whether your program is newly launched or firmly established, you'll discover gems in this interactive workshop. We'll journey into the inner workings of a successful and viable volunteer program and, along the way, identify necessary tools and resources, exploring the whys, hows and best practices of crafting policies and procedures, top-notch assignment descriptions and volunteer manuals. We'll peel back the layers to reveal measures for protecting both your volunteers and agency, and discover new ways to spruce up orientations and training. You'll come away with an array of tool templates and a self-created action plan for one of these areas. Plan to bring samples of your current materials and be ready to roll-up your sleeves and get to work!
Karen Reid, MA, CVA, President, Kaber Communications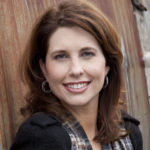 TVMC Pre-check: Collaboration as a Key to Success
Collaboration is the word of 2019. You cannot go to a meeting without this topic coming up. But, we often focus more on "coming together" rather than really "working together" toward results. This action-packed workshop will discuss different types of collaboration as well as best practices to make the most of your collaborative efforts. Whether you call it a collaboration, a coalition, or collective impact, this workshop will share tips and templates to ensure work collaborative efforts are productive, including how to best structure meetings, build trust using charters and ground rules, and measure your existing collaborative efforts. We'll also discuss how to take your collaborative efforts to the next level through honest conversations on building trust, creating meaningful value for all partners, and managing conflict and power structures.
Suzanne Smith, CEO/Founder, Social Impact Architects
Select from a choice of tracks in each of Friday's 75-minute sessions:
Friday, June 28
Session 1 — 10:15 a.m.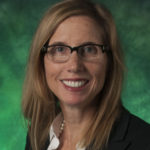 Preparing the Next Generation of Nonprofit Leaders in Volunteer Management
This session will explore the student learning and development focus on essential topics such as volunteer management and recruitment, fundraising, grant writing, philanthropy, leadership, finance and community resource mapping. We'll also examine a model of service learning used in a volunteer management course designed to provide a hands on experience in developing a volunteer recruitment strategy for area nonprofits. Specifically, participants will provide input on the model's three-step process designed to provide marketable skills in analytical thinking, important to career development.
Laura Keyes, Ph.D., AICP Lecturer, Undergraduate Program Coordinator, Department of Public Administration, University of North Texas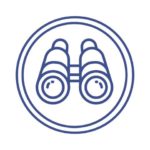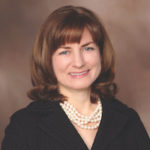 Corporate Panel: Partnering to Fill Volunteer Gaps
Tammy Richards, CEO, VolunteerNOW, panel facilitator
Helen M. Dorsey, Texas Volunteer Coordinator and Community Outreach Specialist I, Blue Cross Blue Shield of Texas
Ann-Maree Harrison, Community Relations Manager, Hilti North America
Christian Yazdanpanah, Corporate Social Responsibility Manager for the Americas region for Moody's Corporation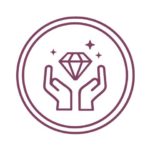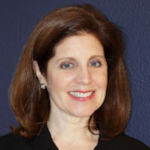 Communicating Your Way to an Energized and Engaged Volunteer Community
Strong, dynamic communications can help elevate your program by fostering team building, keeping everyone informed and empowering volunteers to start conversations around key messages that raise visibility, strengthen community ties and boost recruitment. During this interactive session, we'll explore best practices and essential elements of communications and volunteer ambassador strategies. You'll come away with tips and techniques to help you develop an integrated plan and reap the benefits of streamlined, vibrant communications for both internal and external audiences while energizing your volunteers and keeping them talking about your mission.
Karen Reid, MA, CVA, President Kaber Communications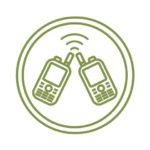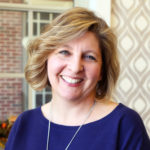 Falling Back in Love with Service
Have you lost track of why have you chosen service as your profession? Are you tired and frustrated with what you thought you loved to do? Do you feel like all agency tasks run downhill and fall on your shoulders? Discover a new lens from which to view your volunteer management role. Learn how to build a tribe of supporters for your role. Leave feeling encouraged and full of energy in your mission. Fall back in love with your calling to serve.
Stephanie Canfield, CVA, Community Engagement Director, ACH Child & Family Services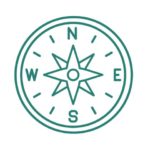 Friday, June 28
Session 2 — 1:15 p.m.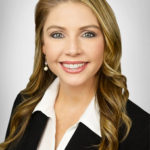 Programs with a Purpose
Nonprofits and healthcare facilities are changing at a rapid pace and the only way to have a successful volunteer program is to stay ahead of the curve. We cannot let change and innovation pass us by because if we do, volunteers, volunteer managers and volunteer programs will cease to exist. Join us and discover new ways to save money, utilize volunteers in ways you never dreamed possible and how to tell that incredible story to the decision makers within your organization. You'll also learn how to only create programs with a purpose so that when telling your story, people will actually listen and care. You will be able to return to work with ideas and skills to not only reinvent your program, but have your boss saying "why didn't I think of that?"
Joni Reed, Founder and CEO of Volunteer Evolution and Author of "The Billion Dollar Miracle"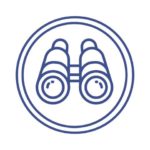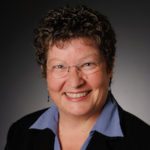 Managing Conflict to Win Win
Conflict does not have to be painful or destructive. With the right leader helping the team through the storm, conflict can be a catalyst for healing, growth and positive change. This session is a powerful overview of the possibilities, opportunities, and growth that can come by utilizing leadership and mediation techniques in the presence of conflict. This fast-paced workshop explores the personality and causes of conflict, conflict in the workplace, coping styles, and de-escalation and mediation techniques.
Terry Hockenbrough, Ph.D., Director of Business and Community Outreach, Collin College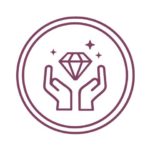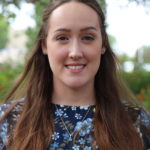 Basic Strategic Planning for your Volunteer Program
In this presentation we will discuss how to start collecting performance measures, connect them to your organizations goals and how to effectively communicate accomplishments within your organization. This class will provide a basic overview of tools such as excel, stats and logic maps in order to help you understand how you can better measure your programs success without investing extensive time or money. Towards the end of the presentation, you'll work together in groups to build your own Logic Map connecting goals to performance measures.
Sarah Luxton, Sustainability Coordinator, City of Denton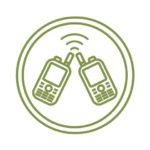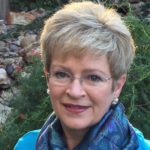 By Chance or By Design? YOU are a Leader!
Whether your childhood dream was to grow up and be a volunteer manager or you now find yourself magically in this awesome role, YOU can be an awesome, confident leader. Learn more about yourself and the people around you through social motivations and business chemistry. Explore the varied, yet inextricably linked roles and qualities of professionals – leaders like YOU – in this volunteer engagement field. Identify your assets or growth opportunities and ways to strengthen your own leadership. Craft your leadership development plan for 2019 and beyond!
Brenda Michael-Haggard, Chief Engagement Officer/Treasurer, ENGAGE/TulsALIVE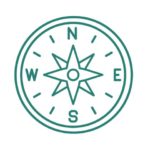 Friday, June 28
Session 3 — 2:45 p.m.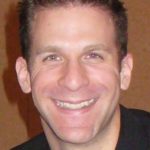 The Needs Assessment Game Show
Using popular past and current game show formats, "contestants" will further their understanding of what a Needs Assessment is in relation to the greater community, your organization, and your volunteers. Win fabulous "cash" & "prizes" while gaining valuable insight into social motivators, strategic and operational management tactics, and current and future societal service trends. Many have played, but do YOU have what it takes to win The Needs Assessment Game Show? Come on down, press your luck, and let's make a deal!
Scott Gaffen, Vice President, Programming, TulsALIVE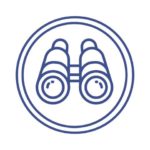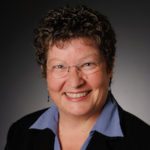 Developing Powerful Volunteer Leaders
Developing and retaining great volunteer leaders is an art based in a spirit of unconditional goodwill, trust and the ability to see potential. And, it requires the right resources to grow and learn. Without the right tools of dynamic empowerment, organizations may face the "revolving door syndrome." What can organizational leaders do to ensure a confident and competent base of volunteers and plan for leadership succession? Great leaders should develop greater leaders. This interactive session will give agencies the creative ideas, development tools and resources to train and empower dynamic leaders in the volunteer force and set them on a path of true partnership in the mission and services of the organization. We will draw upon joint experiences of challenges and best practices to build a toolbox for successful and effective volunteer leadership development.
Terry Hockenbrough, Ph.D., Director of Business and Community Outreach, Collin College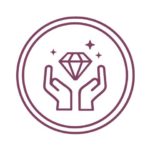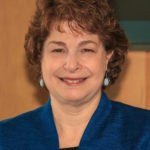 The Hidden Strategies of Marketing
PASSION IS CONTAGIOUS! Develop and strengthen your volunteer program by adding six marketing strategies along with passionate storytelling to help your program THRIVE! This session will include how to write effective job descriptions and communication strategies, along with compelling storytelling and passion to help showcase your organization's needs, impact and successes. Through lecture, role playing and group activities, you will learn how to recruit and engage volunteers while communicating your message to the public through mixed media.
Robin Popik, Volunteer Strategies Consultant, Volunteer Strategy Solutions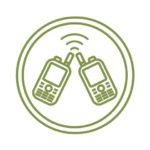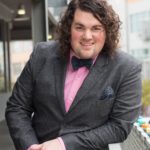 Keep Your Team and Your Sanity
One of the most common causes of frustration derives from people who are confused by what appears to be an overreaction from their managers. Imagine being on a bus, where the driver is radically swerving from the right lane to the left lane and back again. The first chance the passengers have to exit that bus they would be rushing for the door. As leaders in the nonprofit world, often the combined stress of limited funds and a leadership team that still wants to see progress causes us to become reactionary. It is essential that these challenges do not discourage your efforts. Great leadership is the principal reason for employee retention and growth. Learn how to stay in the right frame of mind to lead and keep your team in times of stress from the next project to the next month, next quarter and year.
Josh Hart, MA, President, Red Panda ADR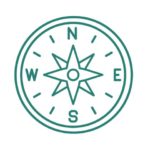 See our full schedule here
OR CLICK HERE TO DOWNLOAD A .PDF