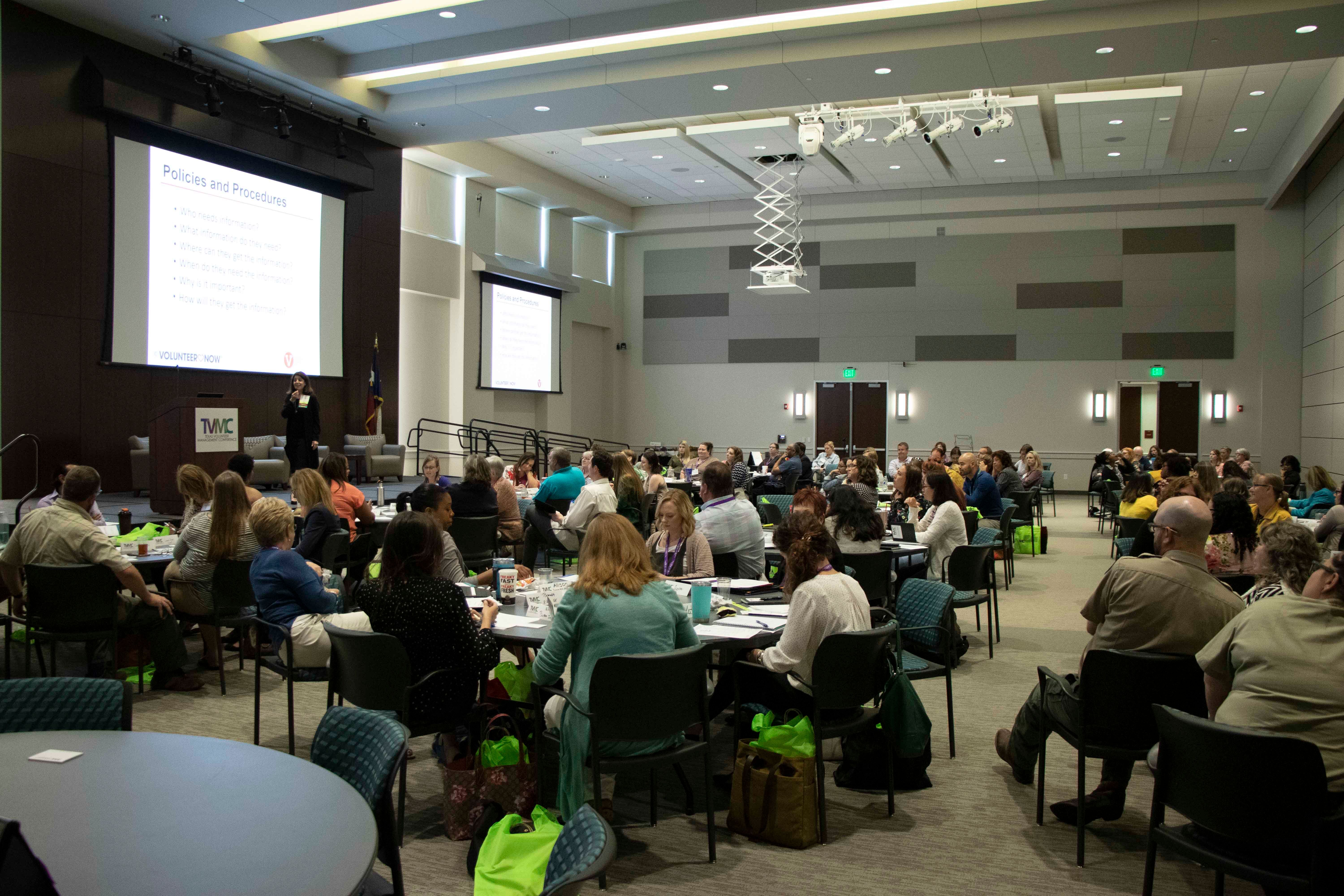 The Deadline to submit proposals has passed.  check back soon for info on speakers!
Request for Proposals
The Texas Volunteer Management Conference is the leading educational event for current and emerging leaders of volunteers in Texas and throughout the world. For the past 30 years our conference has provided sessions led by top-level speakers, trainers and experts who are leaders in their fields. The 2020 conference may have been cancelled due to COVID-19, but the TVMC leadership team pivoted to provide free weekly webinars that have culminated in 25 webinars (and counting) with an audience of over 7,600 registrations from 36 countries, all 50 U.S. states plus D.C.
We will keep the momentum going by inviting webinar attendees and all leaders of volunteers to attend this year's 100% virtual conference. We anticipate around 500 attendees representing nonprofits, hospitals, hospices, libraries, municipalities, corporations, schools, government agencies and consultants who are passionate about engaging volunteers.
This year's conference theme is "Shaping the Future of Volunteerism" and will be over zoom on Thursday, May 13 and Friday, May 14, 2021.
We're looking for talented presenters who can align their one hour session with at least one of the following areas of focus:
Virtual Engagement 2.0: Enhancing the everyday skills needed to recruit, engage and retain our volunteers in a virtual world
The Evolving Volunteer Manager: An introspective view of our changing role as volunteer engagement professionals
Communicating in a Disconnected World: Adaptable communication for changing times and uncharted territories.
Emotional Intelligence on the Front Lines:

The skills needed to authentically connect, empathize and lead volunteers
Proposals are due by midnight on February 14, 2021.
For any questions regarding the speakers, please contact TVMC Program Chair, Corina Sadler, CVA at corinacva@gmail.com.
By far the most I have gotten out of any conference workshop that I have attended in 3 years of my job.