Join us for two days of thought-provoking and interactive workshops geared to inspire you to build a more robust volunteer program and increase volunteer impact within your organization!
Pre Conference Boot Camp                                                              
Thursday, May 14,
9:30 a.m.
Essential Strategies of Volunteer Engagement
Jump start your conference experience and join us for TVMC Boot Camp, an interactive, in-depth look into the key elements of effective volunteer engagement and the necessity of preparedness. We'll start by detailing the components of a comprehensive program and then, using a benchmarking assessment tool, you'll individually assess your organization's framework for successfully engaging volunteers. You'll have the chance to identify current strengths and opportunities and begin setting priorities and next steps to meet your agency's needs. We'll round out the morning with collaborative group discussions and partnering activities as we focus on topics including program oversight, recruitment, orientation and training, administrative functions, program tracking and the importance of a positive volunteer culture. As a bonus, a boxed lunch is provided to all attendees!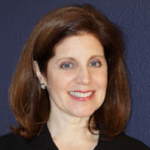 General Session:  

UNT Study on Volunteerism

                                       

Thursday, May 14,  

1:30 p.m.
Afternoon Sessions

                                                                                                   

Thursday, May 14

,   3:15 p.m.
The Warrior's Fire: The Power of Collaborative Leadership
Successful leaders know the power of inspiration, motivation, focus and collaborative response in addressing real community needs.  Join us to learn how team dynamics fuel trust, innovation and creativity, resources, and community partnerships. This interactive session allows attendees to gain an understanding of the power of leadership and collaboration as well as explore the opportunities for community partnerships.
Tcrry Hockenbrough, Ph.D., Director of Business and Community Outreach, Collin College
Track: Envisioning Success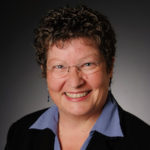 Effective Communication through Emotional Intelligence
Whether you are having conversations face-to-face, over the phone, or via e-mail, it is not just about what you say, but also how you say it. Emotional Intelligence is the learned ability to manage emotions effectively and interpret messages correctly. Explore the process of utilizing emotional intelligence daily and how to be more empathetic towards others. You'll leave with tips that are immediately applicable to improve your communication.
Stevie Dawn Carter, PhD, CEO, Orange Compass, LLC
Track: Focus on People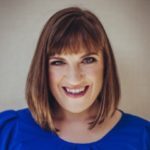 Strengthening Donor Relations and Volunteer Partnerships: Enhancing Your Organization's Financial Bottom Line
Volunteers have the potential to extend their impact and deepen their relationships with our missions by becoming donors. This session will include best practices on collaborative ways to integrate donor relations and volunteer management. Learn how volunteers can influence fundraising efforts and ways to successfully and respectfully partner with your fundraising colleagues to build better long-lasting relationships for your nonprofit.
Michelle Crim, CFRE
Track: A Look at Recruitment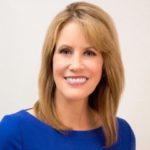 Volunteer Engagement 1-2-3: Recruit, Retain, Recognize
This interactive session underscores collaboration while helping you build your volunteer engagement skills through more effective recruitment, maximum retention and creative recognition. Step 1-2-3 through the industry's best practices based on the Council for Certification in Volunteer Administration (CCVA) competencies. Explore why and how to effectively engage people and take away practical applications to strengthen your volunteer engagement strategies within your own organization.
Brenda Michael Haggard, CFRE CVA, Chief Engagement Officer, ENGAGE, LLC
Track: A Look at Recruitment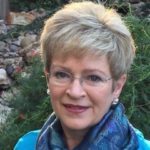 Cast Your Net: Leveraging Technology in Volunteer Management
This session will explain how technology is being used in the nonprofit sector to recruit, onboard and manage volunteers and provide a framework for data collection to be used along the lifecycle of a volunteer's engagement with your organization. Participants will apply key data and technology concepts to volunteer management case studies and evaluate alternative scenarios related to data collection, data management and data security.
Laura M. Keyes, PhD, AICP and Norman Dolch, PhD
Track: TBD
Networking Reception                                                                      

Thurs

day

, May 15,  

5-7 p.m.
Empowerment Breakfast                                                                    
Friday, May 15,
8:30 a.m.
Morning Sessions

                                                                                                    Friday, May 15,  

10 

a.m.
Win Win: Conflict Management for Effective Leaders
Conflict can be a catalyst for healing, growth and creating positive change within our organizations and volunteer engagement programs. This session is a powerful overview of the possibilities, opportunities, and growth that can come by utilizing leadership and mediation techniques in the presence of conflict.  This fast-paced interactive session explores the personality and causes of conflict, conflict in the workplace, coping styles, and de-escalation and mediation techniques.
Terry Hockenbrough, Ph.D., Director of Business and Community Outreach, Collin College
Track: Envisioning Success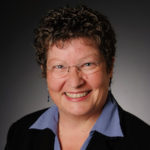 Turning Point: Communicating to Meet the Needs of Your Evolving Volunteer Workforce
From memos to tweets, volunteers from different generations have diverse communication styles and preferences. Join us for a thought-provoking, interactive look at generational expectations and discover how the right content and channels can help you engage people throughout the volunteer lifecycle. Leave with tips and techniques for creating messages and leveraging delivery methods so that you can lead with clarity, keep everyone in the loop and have your messages understood.
Karen Reid, MA, CVA, President, Kaber Communications
Track: Focus on People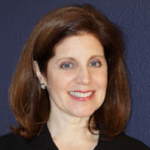 The Next Wave: Engaging Skills-Based and Pro Bono Volunteers
Success requires that you embrace change, step out of your comfort zone and creatively support your organization's mission and strategic goals. Client service needs are increasing while financial resources remain tight and US nonprofits are increasingly turning to skills-based, pro bono volunteers to expand services. Learn how to build an integrated approach to citizen engagement that will help increase program capacity and resources while attracting more volunteers.
Wendy Biro-Pollard, CVA, Principal, Training and Consulting Solutions
Track: A Look at Recruitment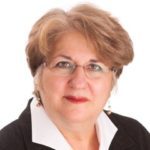 Aligning Corporate and Community Partners with Your Mission
How do you create advocates to expand the reach of your mission and increase organizational capacity? How do you create go to groups that you can rely on to come through in a pinch? Let's create a strategic plan to recruit, engage and retain corporate and community partners into your volunteer program and to advocate for your mission and vision. You'll participate in goal setting for partner alignment and learn three strategies to implement your goals.
Stephanie Canfield, CVA, Community Engagement Director, ACH Child & Family Services
Track: Spotlight on Planning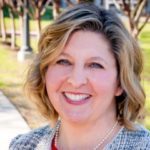 Strategies for Increasing Your Impact by Collaborating With Your Local Government
Have you connected with your local government? If not, you may be missing out on untapped opportunities to collaborate on key city initiatives that could in turn, increase your impact and ability to share resources. In this panel session, explore examples of how nonprofits can partner with cities to expand organizational resources, generate partnerships, and learn strategies that will assist in navigating city resources and planning the best approach.
Corina Sadler, CVA – Volunteer Resources Supervisor, City of Plano; Marcela Perez – Volunteer Coordinator, City of Grand Prairie; Meghan Delaney – Community Engagement and Impact Manager, VolunteerNow/City of Dallas; Kerry Montgomery- Volunteer Coordinator, City of Burleson
Track: Spotlight on Planning
Keynote Luncheon

                                                                                                      

Friday, May 15

,   11:30 p.m.
Getting a Seat at the Table: Moving from Manager to Leader, from Do-er to Influencer
Featuring Beth Steinhorn, President, VQ Volunteer Strategies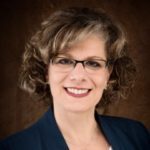 Afternoon Sessions                                                                               
Friday, May 15,
1 p.m.
Generational Volunteers: The ABCs and XYZs of the Boomllennials
From "Boomers" to "Boomlets," from "X" to "Alpha," and from "the Lost" to "the Greatest," Volunteer Resource Professionals have six generations to inspire and engage in service. How do you tap into the motivations of these distinct generations to rally them to your cause? What issues could arise from inter-generational conflict? Create action plans to more effectively recruit and utilize the diverse skills and talents of each generation and provide high-impact service delivery.
Scott Gaffen, Vice President, Programming, TulsALIVE
Track: Focus on People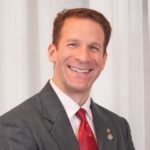 The Corporate Connection
Community engagement is key to employee satisfaction and retention, so corporations are increasingly committing to volunteer service as part of company culture. From one-day events to ongoing partnerships, volunteer managers must understand how to maximize the impact of this volunteer pool. This session will highlight industry trends; outline pros and cons of working with corporate partners; and impart best practices for recruiting and managing corporate volunteers through a variety of interactive exercises.
Laura Muniz-Garcia, Nonprofit Fundraiser
Track: A Look at Recruitment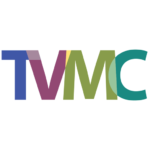 Recruiting and Managing Fundraising Event Volunteers
Successful events are dependent on engaged and well-trained volunteers. The session will cover best practices in recruitment and management of fundraising event committees and onsite event volunteers. Session attendees will learn the key success factors in event volunteer management, including using a pyramid structure of recruitment, how to recruit a committee chair and other volunteer leadership, utilizing clear job descriptions, effective training strategies and leveraging peer-to-peer support and management.
Tawnia Wise, CFRE, CEO, Wise Resource Development
Track: A Look at Recruitment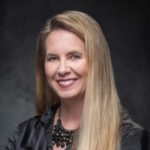 20K by 2020: Connecting the Dots to Develop a New Volunteer Program
Volunteer Paid Time Off (VPTO) programs are growing in popularity with companies across the country as they work to increase employee satisfaction, engagement and retention. Join this presentation to learn how Santander Consumer USA's VPTO program focused employees in three major US metro areas toward a goal that ultimately resulted in a 129% increase in volunteer PTO hours in 2019.
Suzanne Massey, MA, Vice President, Santander Consumer USA Foundation
Track: Spotlight on Planning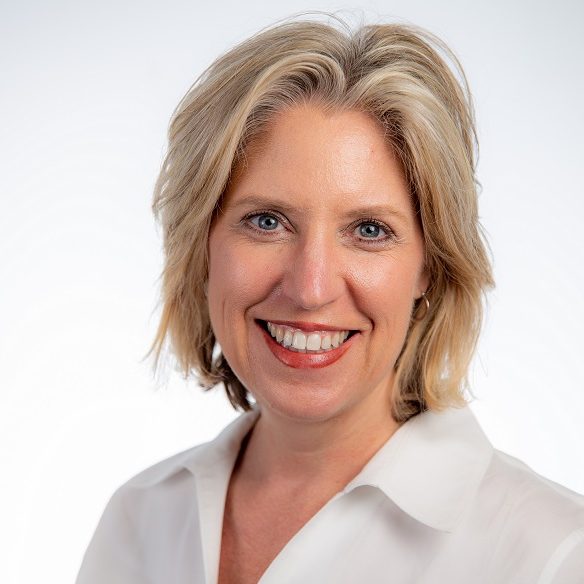 Strategic Planning for Volunteer Engagement: Your GPS to Future Success
Successful organizations view volunteer engagement as a strategy for mission-fulfillment rather than simply as a "program." The key to that shift is a comprehensive Volunteer Engagement Strategic Plan, which ensures a shared vision for engagement efforts, a destination, detailed map, itinerary, resources, and "drivers" for the journey. This session will feature an overview of the process and a detailed case study to demonstrate the elements of a volunteer engagement plan.
Beth Steinhorn, President, VQ Volunteer Strategies
Track: Envisioning Your Success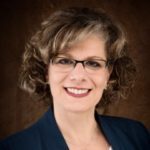 Closing General Session                                                                             

Friday, May 15,

 

2:30 p.m.